WHAT? Health & Human Services Network
WHEN? 3rd Wed of every month - 8:30 am - 10 am
WHERE?

Larry J. Lee Public Health Building Auditorium 5150 NW Milner Drive, Port St. Lucie, FL
Members present information on services and programs at every meeting and "It Takes a Village" is the highlight.
Get your tickets for the Jan 17 Annual Luncheon now!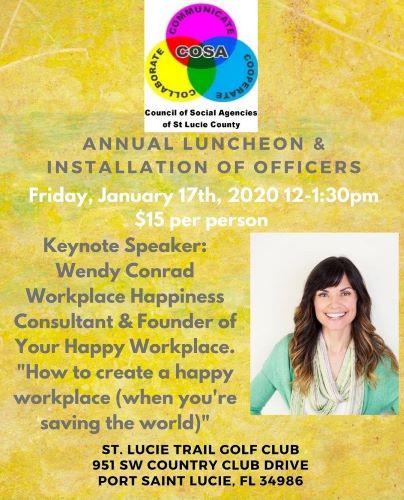 Payment must be made by Jan 10, 2020. It can be done online below or by via check at the November or December COSA meeting.

Make sure to like us on Facebook! www.facebook.com/cosaslc!